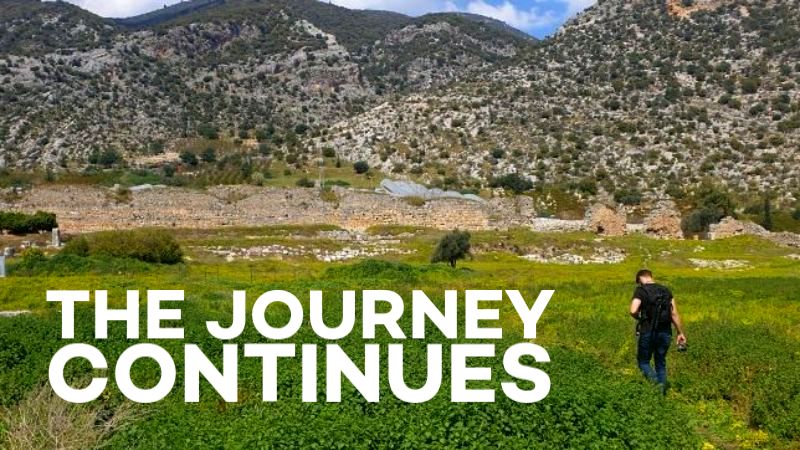 This one is just a quick update: I wrote about my "friend on the bench" a couple times here now.1 We've been continuing to do occasional online chats and Bible studies together, but as we're both university students (taking classes online because of the pandemic), making our schedules work out can sometimes be a bit tricky.
I was talking with him last week, and he was saying he was really struggling in this season. The closest Christians to him geographically were well over 100km away, over very mountainous and rugged terrain. He doesn't have a car, which has meant that he hasn't been able to see those brothers and sisters more than once every few months.
As we were talking through that, we first came to the truths of Scripture: that Jesus is always with him. That he's not alone. And that we can take heart and have peace in our struggles, because Jesus has overcome the world.2
But then, we started asking the practical questions. Scripture teaches that it's not good for us to be alone.3 So, what should we do to resolve that?
We talked about how ultimately, God wants my friend's whole village to come to the knowledge of Christ and accept Him as Lord. That is His endgame. But, as it's a super conservative Muslim village, it might be a while before we see that happen. So, in the meantime, what should we do?
There's a year-long program I've worked with in the past that teaches local Jesus-followers about the Bible and how to live a life of ministry. We discussed the possibility of him joining one of those programs, and we've been researching that for the future.
But, eventually I just threw out the idea, "You know, another option is that you just come live with me for a while. We can both continue our studies, but also both walk in community with each other for a season. We can study through scripture together, and you can join us on our ministry trips."
"Really???" he said, "Yeah! I would love that! It's actually a thought I've had a bunch of times, but never thought it would be possible or practical!"
(Truth be told, it's also something I've been praying about offering to him for a while.)
All that to say, please continue to pray for my friend! He's planning on moving in the middle of May, and to be with me for at least 2 months. There's a possibility of his university opening up to in-person classes after that point, so we'll see what happens after that!
Thanks for your prayers, and your partnership in discipling people in some of the least reached places in the world!