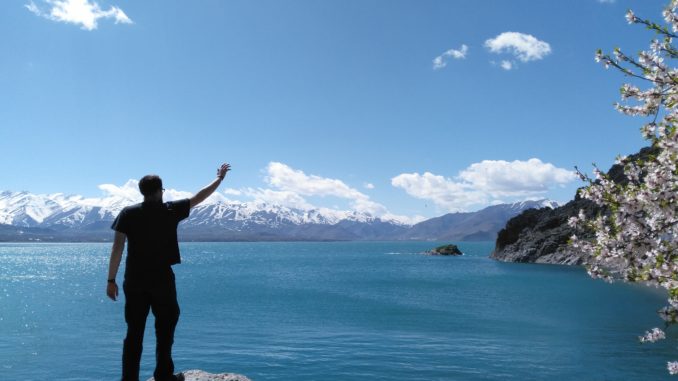 So, a few weeks ago I went on a trip with three of my friends. We went to just about as far east and west, and north and south that we could go in the country, and saw some of the biggest churches in the country, as well as provinces with only one christian in the whole region. Here's what happened:
Starting on the right foot
So, we started off just about as far west in the country as we could go, for a "Strategic Prayer Summit" – about 100 Christian workers gathered together for 60 hours of non-stop prayer and worship, along with various sessions and workshops. It was super refreshing, and a great way to start the trip. It was also where I started really praying into some of the ideas I share in the latter half of this post.
After that, I got on a plane, went back to my home city for 5 hours, did a quick round of laundry, had a shower, and got on to a 24 hour train to the most north-eastern city in the country with my flatmate, his girlfriend, and another friend of ours. I'd never been on an inter-city train before, let alone a 24 hour train ride across the country, so that was exciting. It was also nice to not have internet or distractions for a period of time like that, but just enjoy the sights of the country I've been called to, read, and pray.
Small Beginnings
The city we were going to was in a province which is among the least reached provinces in the country. This province has a population of over 300,000. Of those, there was only one known believer. Our team has been praying for the province for the last 6 years, and has been trying to find a way to send some of our people up there long-term, so as to start a church there. We got to the city late Tuesday night, and messaged our believer friend asking if he'd like to meet the next morning after breakfast. He came, and brought his Bible with him. We went to a tea shop in the city's castle (many cities here have castles from medieval times… because armies and stuff. This castle also happened to be an ancient Janissary fortress, which made the Age of Empires nerd in me much more excited than I probably
should have been).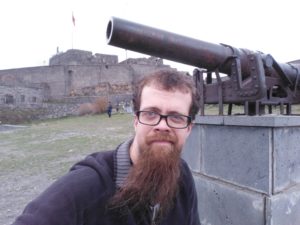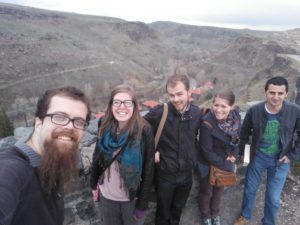 As we were having tea, one of the guys I was traveling with opened his Bible and started sharing some of the things he head read about from Ezekiel that morning (about how God promised to be a shepherd to the nation of Israel, even when they fail). That lead us to talk about John 10, and Jesus being the good shepherd. That lead us to talk about hearing God's voice, and how Jesus promises that those who are His sheep will hear Him and follow Him. We then talked about how that looks sometimes, and some of us shared what we felt God was prophetically saying about this believer friend of ours.
This all was simultaneously such an amazingly encouraging and amazingly humbling experience. Humbling, in the sense that my level of the local language is still lower than I would like it to be for deeper, discipleship related discussions, and yet we got to be the ones to share with this lone believer about the Good Shepherd, who is always there and never leaves you alone, even when there's no believers to fellowship with for hundreds of miles. We were the only Christians to share with him and fellowship with him like that for several months. It'll be another few months before another person from our team will be able to make a trip up to his city to meet with him again. That's humbling.
It was encouraging for me, because I knew there are hundreds and thousands of people just like him, who are either close to deciding to follow Jesus, or have made the decision, and are also the only believer in their region for hundreds of miles around. There's people out there hungry for what we have! We just need to bring it!
The harvest is truly plentiful, but those of us here to bring in the harvest are much fewer than we need.
Lord, send more laborers to your harvest.
While we were there, we also got several opportunities to share with some of the locals about what we were doing, what we believe, and we got to better establish some relationships that our team will continue to follow up with in the future.
Budding Trees, Romance, and Fruit
After a few days in that province, we got on a bus to another city in the east. This city has an established and lively church and a few believers we were contacts with, so we wanted to meet up with them, encourage them, see what was going on, and pray over the city a bit.
The city is also on a lake. On that lake is easily the most beautiful island I've ever seen in my life: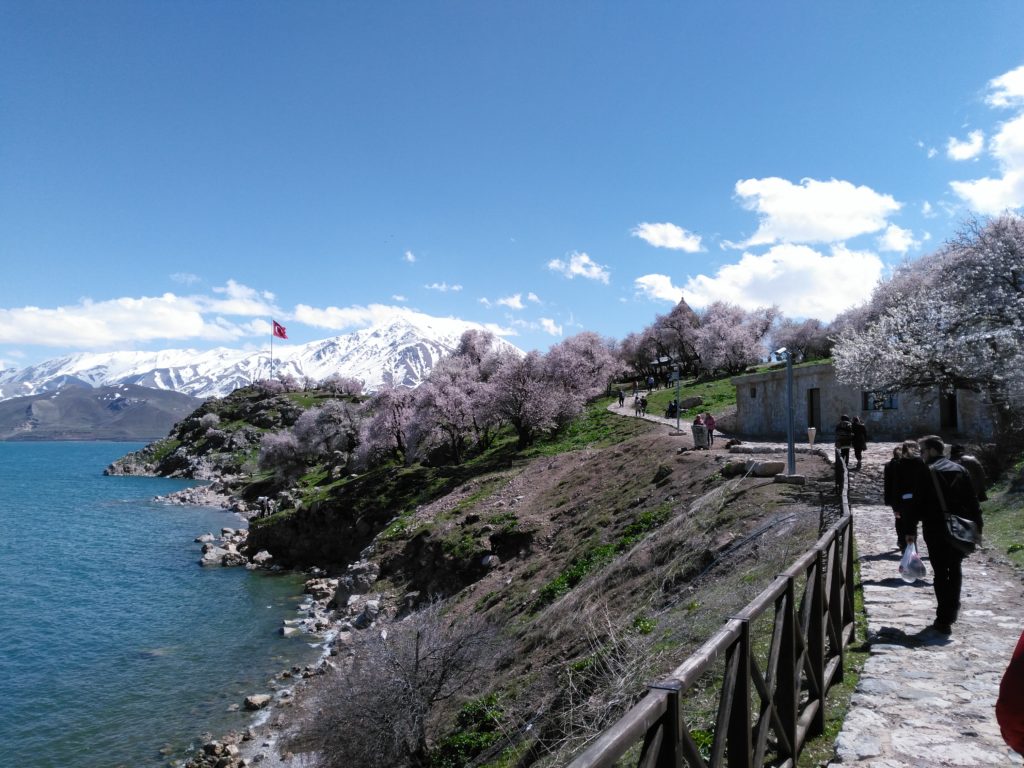 There's an ancient Armenian church on the island, where naturally we sang the Lord's Prayer in the local language together with one of the local believers. There were budding almond trees on a snow capped mountain background, on a sunny and breezy day. So… freaking… awesome!
My flatmate, seeing the obvious perfectness of this situation, took this opportunity to ask his girlfriend to become his wife, to which she said "yes". Congrats, guys!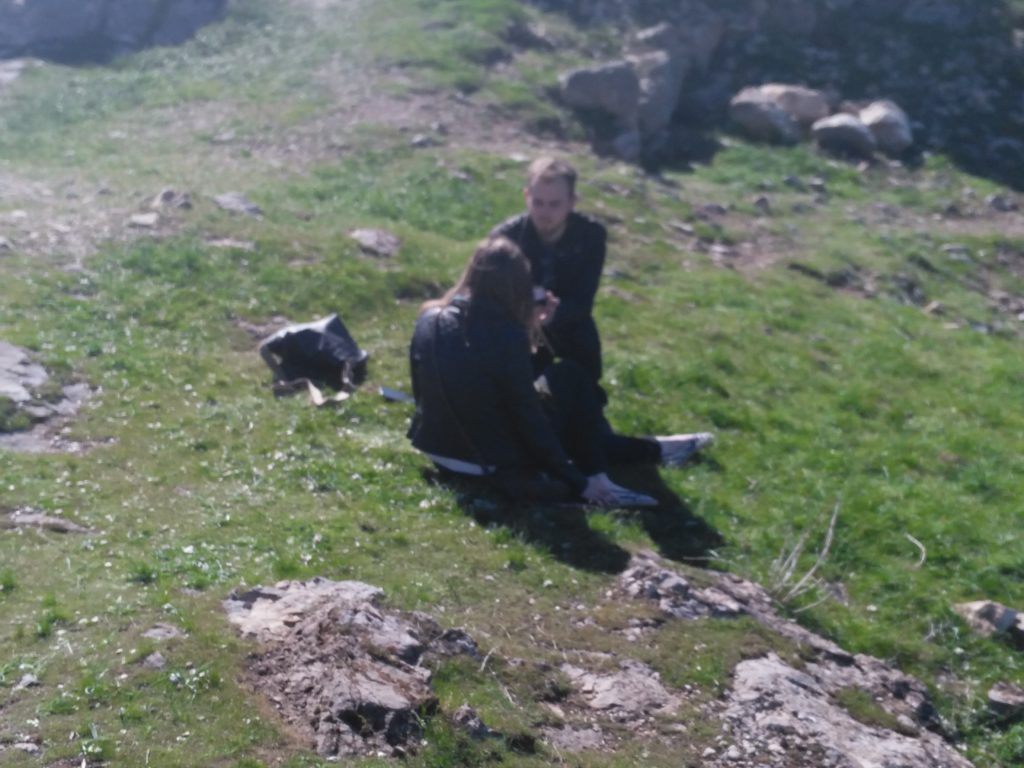 One of the things I really loved about this area was how open, friendly, and hospitable everyone was. There was a 7 year old boy on our ferry ride back who just randomly started chatting with me like I was a relative or something.
There was another older guy who, while we were sitting in the park one day, came and sat beside me, and started chatting with me like I was a long lost pal (though, of course, I wasn't; he had seen us eating in a restaurant earlier that day, and decided he wanted to meet the foreigners who were visiting). As he and I started chatting, the conversation quickly (like, ridiculously quickly) turned to faith/religion, and what we believed about the prophets/Quran/etc. Again, my grasp of the local language isn't where it needs to be for really deep conversations about faith and such (It's getting there; it's just not there yet). plus, I hate arguing about things like that, regardless of what language it's in. So, as he started getting a bit more excited and vocal about his opinion, I asked him, "Hey, do you have some pain in your back?"
Very matter-of-factly he said, "Yes, I do".
I said, "Do you want that to leave?"
"Yes, I do".
"Ok. can I put my hand on you and pray for you?"
"Yes, you can"
So I did, then I asked him how he was.
"Good, but my leg hurts to. Pray for it, too."
"Ok." I started praying, "Father, I thank you for what you've started. In Jesus name, All pain…"
"Wait," he interrupted, "who's name?"
"I'm praying in Jesus' name"
"No, no, pray in Allah's name"
I kept praying, "In Jesus' name I command all pain to leave. Leg, be healed." Then I asked him what happened.
"It's good. The pain left."
"No pain remaining at all?"
"Nope"
"Awesome! Do you know why that happened?"
"Because we prayed, and Allah is powerful"
"Yes, that's very true. But did you hear what name I prayed in? I prayed in Jesus' name. Jesus came to show us who God is. Jesus came and died for us, and rose from the dead so that we could be saved. He loves you. All power for healing, or life, or anything comes from Him."
With this, my new friend starts mumbling different phrases in Arabic and the local language… "Mmmgmm… Allah'u akbar… God is great… mmghmmghm."
As soon as that happens, the friend we were waiting in the park for showed up, meaning we needed to leave. I told the man it was nice to meet him and I hoped to see him again. He shook my hand as I left, continuing to mumble to himself, visibly having notable cognitive dissonance towards what I'm happened.
We're praying for continued opportunities for the local church there to demonstrate the exceptional and supernatural power of God in a very real and loving way, and for more fruit to be borne through their presence in that city.
A good ending
After that, we got on a plane and flew to the most southern city in the country. We met with some believers from a village near the city. They invited us to stay in their church building, which ended up the biggest active church building I've seen in the country so far.  One of the main focuses while were were down there was working with the Syrian refugees who had settled in the village. See, the village we were in was about 10 km from the Syrian boarder. Most of the locals speak Arabic as their native and family language, but they were taught the national language in school, making most of the locals bilingual. Because Arabic is so common in the village, it has been a great place for refugees from the Syrian civil war to find asylum. Several members from the church have taken to helping those refugee families whenever they have the opportunity and resources available to do so. We asked if we could help, and the answer was, of course, yes.
We ended up visiting 10 different Syrian families in the village. We got to have tea with most of them, and hear their stories – what they did before the war, what they want to do when the war is over, how they ended up in this village, etc. – and hear about their current needs. After meeting with them, we prayed with them. Then, we went to the local market, and bought packages of food, diapers, and the kind of things that would be of real help to the needs that we had found out about. We then went back, and gave out the packages we purchased to each of the families we had met.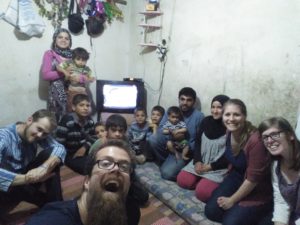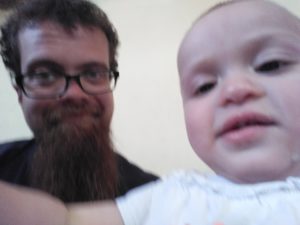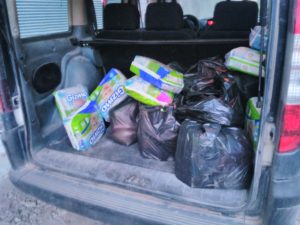 There was something I thought was really interesting about the village: it was actually just one of a cluster of eight villages within about 3-5 km of each other. Of those eight villages, two of them (including the one we were in) were ethnically and actively orthodox Christian. Those two Christian villages out of the eight were also where the largest percentage of Syrians were settling. We asked one of the families why that was. The father's answer was fascinating.
When we first left Syria, we came to this area and were looking for places where we might be able to find work and start a new life. We are Muslim, but when we talked to our friends who had settled in the Muslim villages, they said the business owners would often take a long time paying wages after work was done, or sometimes not pay at all. But, when we talked to other Syrians who settled in the Christian villages, they said the wages weren't huge, but the Christians were always fair, and they always paid for work that was done. Settling in a Christian village was the only logical option for us.
It was definitely really cool to see the way the church there was showing love to their neighbors in a real, sustainable, and very tangible way. We are praying for more churches, in the middle east and globally, to learn to love their neighbors in the same way and more.
After spending a few days with the church there, we got on a plane and flew home.
By the end, we had traveled over 4,200 km, saw a vast spectrum of the church across the country, and got to bless and encourage dozens of people along the way. And I was blessed to be able to be a part of it!