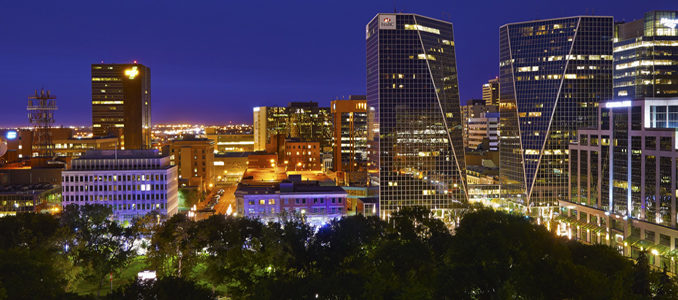 Regina, SK
My team of Street Invaders are here for a week to serve and bring the power of Jesus' gospel to "the hood" of the city. North Central Regina has been called "the most dangerous neighborhood in Canada" in the past by Macleans magazine, and it's true. The area can be quite dark, and I've seen that darkness many times.
BUT, where darkness is, light shines all the brighter.
There were lots of amazing things that happened during our time here, including a crazy series of events involving a kid pooping in a pool we were about to go swimming in, which directly lead to two First Nations girls giving their lives to Jesus, or when my assistant leader got to pray and prophesy over an East Indian lady's mother, on the other side of the world through WhatsApp, right before that same lady turned from her family religion and chose to have a life-long relationship with Jesus instead.
Sometimes I feel like John writing about Jesus' mere three years of ministry, and saying at the end of it all, "Jesus did many other things as well. If every one of them were written down, I suppose that even the whole world would not have room for the books that would be written." (John 21:25)
I could fill this blog with stories of even just the 3 weeks we dedicated to showing people Jesus' love and stepping out in boldness/risk for His kingdom. However I want to highlight a story that was even more profound to me. (Maybe I'll tell some of the other stories another time 😛 )
[EDIT: One of my assistant leaders agreed to tell us some stories about this time from her perspective. Here are her stories.]
It was Thursday night. We were invited to a First Nations service, and were invited to share with and pray for the congregation. My team did a skit (actually, the Everything skit, by Lighthouse), and I got to share with everyone some things the Lord had put on my heart to share.
Before and after the service, I noticed a guy sitting on the bench right behind my team. When he came in, he looked really uncomfortable, but not in a "why am I in a church?" kind of way, but more of a "I'm at the end of my rope, and I don't know what to do," kind of way.
After the service I went over to him and said hi. We talked for a bit and I found out his name was Derek, and he was from a town about 70 km from Regina. I asked him if he came to this service often, and he said, "no, this is my first time".
I asked him if he went to a church in his hometown, and he said, "No… like… this is the first time I've been in a church in my life."
Me: "Really? What brought you here tonight?
Derek: "I don't know man. I'm sick of the way I've been living my life. Drugs, Alchohol, all this s***. I was hoping I would find something here that could help me get out of it all."
Me: "Gotcha, man. Well you're in the right place. Tell me, where are you at with Jesus?"
Derek: "What do you mean?"
Me: "Do you know Him? Do you know what He's done for you?"
Derek: "I don't know anything, man. Like I said, this is the first time I've ever been in a church. I have no idea who Jesus is"
Just a quick aside from the story, here. Now, when I'm in the Middle East, this is a conversation that I expect to have, and it's a conversation that I have had. It's not so much a conversation that I expect to have in Canada, where there are churches all over most cities and towns in the country. More on this after the story.
Me: "Oh, ok. Well… do you want to hear about him?"
Derek: "Yeah, I do."
Me: "Alright."
So, I explained the gospel to him. I drew from what I had shared with the congregation earlier, and especially from the skit my students did. I explained how Jesus died for us, how He paid for us to be set free from stuff like alcohol, drugs, and all the rest of it. And how He rose from the grave, and now wants to make His home inside of us, so that we can live free from ourselves, and instead live free for Him.
At the end I asked, "What do you think of that?"
Derek: "Man, that's really really cool. Sounds like what I need. I guess I'll need to keep coming to services here."
Me: "That's great man. But, I want to ask, is this something that you want now? Because, if it is, we can pray right now, and Jesus will come and make His home inside of you, and He'll bring you hope and freedom from all that stuff you talked about. Do you want that?"
Derek: "Yeah, I do."
Me: "Will you pray with me, then?"
Derek: "Ok."
So, we prayed, and this guy, Derek, who hadn't in his life heard of Jesus before this hour, told Jesus that he wanted to give the rest of his life to Him, and to walk with Holy Spirit in his life… for the rest of his life. We then got him connected with the church, and he and the pastor scheduled a meetup for later in the week so Derek could start to be discipled in everything Jesus commanded (Matt. 28:20).
Followup thoughts
Derek's story is amazing to me.
I'm increasingly acquainted with the massive, massive global need for the Gospel to be brought into dark places, into places where it's not currently accessible. 2.9 Billion people globally have no access to the gospel – either because there's no church or Christians to tell them, or because there's no Bible's available in their language, or because Christianity is simply illegal in their country. 2.9 Billion. The harvest is plentiful in a way that's unparalleled in global history. We need people to go to these harvest fields and start bringing in the crop.
But…there's people working at our grocery stores, in our gas stations, on the oil fields, and everywhere else that you can think of, who are in the same place as Mehmet, or Muhammad, or anyone else I come in contact with in the Middle East.
Jesus lover, you need to know something. Just because you haven't been "called" overseas, doesn't mean you're off the hook. You're a believer. We need you to be bringing the Kingdom into your workplace, school, home, church, hangout place, everywhere. There's people like Derek sitting across from you at McDonalds who are dying in their addictions, and you have the Jesus inside of you that they need to be set free from that stuff.
Be bold. Take risks. Don't be afraid of the darkness, when you've got the light.