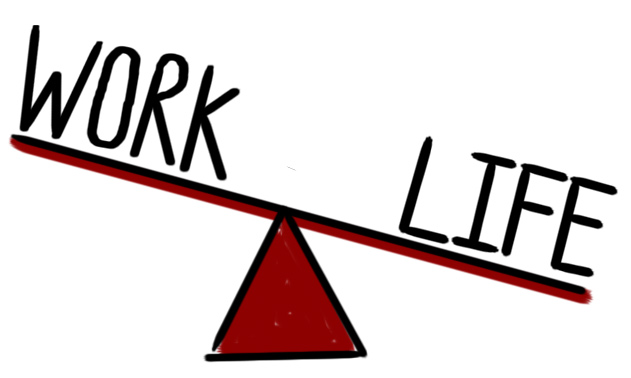 Any of you who know me well, will know that I am on the move a lot. I like to feel like I'm going in a direction, that things are getting done, that change is being made, or at the very least, that I'm not being lazy and wasting time.
I have a bit to show for that. In the last year, I learned a language and started learning a second one. I've taught other gospel workers about prophecy and the gifts of the Spirit and seen them activated in it. I've lead 3 people to the Lord, and seen a lot of people healed. I've lead a refugee ministry that is now regularly helping over 5,000 refugees, has twice-weekly English classes and sewing classes running, and other programs regularly starting up. I spent time in 4 different countries, and saw God's kingdom move in each of them, in awesome ways.
However, at the beginning of this year, I was really challenged by something in contrast to all that.
I was in our weekly prayer/intercession time in the first week of January. At this prayer time, we normally start up by having about half an hour of worship, where we focus on Jesus and ask Him what He wants us to be praying for that night. That is followed by 30-60 min of praying into whatever He gives us to pray for. Normally we end up praying for the political situation in the country, current events, refugees, the kingdom to come in this country and this region, etc.
This week was different, though. This week, we started worshiping, and Holy Spirit's presence showed up in the room very powerfully. The most powerfully I had felt His presence since listening to Heidi Baker speak in Germany at Awakening Europe.
We spent a much more time than normal in worship, and then when it came time for when we felt like we would normally start the "prayer time", all of us said the same thing: "It feels like God's just calling us to remain in his presence right now."
We all had different ways of expressing that time, but for everyone it essentially boiled down to the same thing: God wants our worship, our presence, and our time.
I realized something. I have gotten really good at getting stuff done, but have gotten really bad at worshiping and prioritizing spending time in His presence.
About a week and a half before this prayer time, I had listened to Rocket to 30's episode about Worship and Flow. In it, Josh brings up two important points: First, worshiping for more than 15 min at a time initiates a process that physically changes the structure of your brain; second, in order to become a "master" at any skill, you need to spend 10,000 hours or more doing it.
I was challenged at that time, what do I want to be a "master" of in my life? I want to leave a legacy. I want lives to be changed, cities to be changed, nations to be changed. I want to see the kingdom of God established in the Middle East, and wherever darkness reigns I want to see Light take that ground.
In my mind, that seemed like something that required hard work, "getting stuff done", and sacrificing time from things that edify me and that I really want to do, like being in God's presence, and spending extended periods of time worshiping Him and communing with Him. This was something I was thinking through and praying through when the prayer time I mentioned before happened. At that time, I decided I needed, at least for a while, to prioritize time with Jesus over productivity and "doing" things, and see where that would lead me.
One of the things that came from that time was that I ended up watching a film I've been wanting to watch for a couple years now, but hadn't up to this point: Compelled by Love, a documentary about the life and ministry of Heidi Baker (yes, I did just mention her a few paragraphs ago; yes, that's a weird and wonderful coincidence).
In the film (which I highly recommend; definitely was crying at a several different points through it), they describe the ministry that's being established in Mozambique (one of the poorest and most underdeveloped countries in the world). These guys are doing amazing things. They're getting stuff done! They have over 10,000 orphan children that they've taken in, and are caring for, feeding, housing, teaching/training, and really just being a family for. On top of that, Heidi and her husband Rolland direct an international network of missions programs all over the world, and all of them are seeing and doing amazing and crazy things, too. There's a group in India that's actively freeing girls by the dozens from the sex and slave trade, and giving them a new life worth living. There's a group in Jordan that's helping refugees, and bringing Jesus' kingdom in power to the Arabs there (I've met some who have worked with that very program, and they're amazing), and dozens more around the world. Their program in Mozambique has seen so much fruit that formerly unreached people groups are now considered REACHED, because of their work. Literally tens of thousands, likely hundreds of thousands, have come into the kingdom because of the work of Heidi and Rolland Baker.
I want fruit like that! I want to see nations changed, unreached people groups reached. I want to change the world like they are!
So, naturally I was paying attention to what I could emulate from their ministry, to see the same kind of fruit in my ministry. I wasn't disappointed.
At one point, Heidi describes how she's been able to maintain love, sanity, and as much fruit as they're seeing in the midst of the crazy things they're doing (not all of which is sunshine and rainbows, as we learn; they've had to deal with a lot of attack and hell in the midst of what they're doing. Go watch the movie and see what I mean).
Her answer was convicting to say the least. She explains that in the midst of all the busyness, the chaos, the new ministries being established, the work that's being done, she never lets her schedule get to the point where she has less than 4 hours in a given day alone to spend with Jesus. "Preferably 6 hours," she says.
My mind racing: "WHAT?!?! How?! 4-6 hours a day in the Lord's presence? That sounds amazing and spectacular, but… so… wasteful?! How can you get anything done like that? I can barely get done what I want/need to get done with all the time I have now. How could you take off 4-6 hours out of your schedule, and expect to still be fruitful or get anything done?"
This wasn't the first time I had heard this radical of an idea from Heidi. At the Awakening Europe conference, she spoke (Day 3, Evening session) about how, during the preparation for the conference, there were 3 different meetings that she was obligated to be at; however, she felt like Holy Spirit was calling her to get alone and spend time with Him. So, she called and said that she wouldn't be at two of the meetings, and asked someone to take notes to catch her up later.
There's many times when, instead of doing what "needs to be done" she'll go and spend time with Jesus, instead.
AND YET, they're still seeing more fruit in missions, discipleship, church planting, etc. than arguably any other organization I know of (with the probable exception of Christ for All Nations)
This was very convicting to me. I want to be responsible. I want to do my work well, work hard, and bare fruit for the Lord through that work. Not for myself, but as a fulfillment of "loving the Lord with all your heart, soul, mind, and strength." (Luke 10:27) In my mind, that means being at meetings, planning well, being professional about my work, and that often you need to sacrifice time alone in God's presence for the sake of doing that work well.
I am starting to see that I'm very wrong about that (especially that last part).
His presence is where life is. Being in relationship with Him, spending time with Him, worshiping Him… that's WHY we're alive. The things we do are of little or no consequence if it's not done as an extension of relationship with Him. All my accomplishments, the fruit of my ministry, the things I do, are nothing if it's not done out of relationship with Jesus. BUT, when it is done as an extension of relationship with Him and extravagant amounts of time in His presence, amazing things happen.
So, I am taking Heidi and Rolland's lifestyle as a challenge for my year.
I want worship to be the center of who I am. I want that to be the "thing" I'm a master of; the thing I've put over 10,000 hours into, and that I have more practice in than any other skill I have.
In the long run, I want to have a rule like Heidi's where I don't let my schedule fill up to a place where I have less than a period of hours in a given day set aside for being in Jesus' presence. At the same time, I have work and responsibilities now that prevent me from doing that to the level I want to long-term; so I'm going to start taking steps in that direction, with the bigger goal in sight.
All that to say, I've added to my morning routine at least 15 minutes (preferably more) every morning devoted to just worship, and I'd like to invite you to do the same, even for a week. I've been trying to do it since the start of the year, and have done it well for a couple weeks, horribly for some weeks, and "meh" for other weeks. I've found something, though. When I take that time, push into Jesus' presence, and consciously exalt Him, it transforms my day. It could be an awful day on paper – our refugee system's server could crash causing hundreds of refugees to be left waiting in line for their food package, or there could be some big crisis that needs to be dealt with, or whatever – but that time in His presence gives the perspective that I need to deal with it all in love. It makes the cares, fears, temptations, and frustrations of the world fade into their right place, and reminds me why I'm doing what I'm doing.
As well as working towards the habit of worship, I'm trying to capitalize on any free time I have towards that end.
When my default is going to YouTube, I'm training myself to go to my room and turn to worship, instead.
Because He's better!
He's better than YouTube. He's better than Facebook. He's better than food or drink.
He's better than productivity, the feeling of "getting something done". He's better than people's acceptance, or having money. He's better than safety. He's better than having a girlfriend/wife/family. He's better than a secure job. He's better than power, influence, or anything else this world can offer.
Those are all amazing things, and God gives those things, and I desire many of those things.
… But He's better!
So, I want to live that way.